Brief Description:
The stage has been done by Dra. Françoise Breton from INTERFASE research group of Geography Department and ICTA institute of the Universitat Autònoma de Barcelona (UAB), in collaboration with Dr. Svein Jentoft and MARA research group from the University of Tromsø (UiT – The Arctic University of Norway). Other strong colaborations have been established during the development of research stage with the University of Svalbard (UNIS), and the Svalbard Museum and her Director Tora Hultgreen.
The research stage has allowed to carry out a first approach to the study of vulnerability of whales and the effects to local communities related with the whales' hunting in the Arctic Region of Norway from a socio-environmental approach (integrating environmental, historical, political and ethnological perspectives).
The research work done in 2015, focuses on whale species vulnerability. Fieldwork methodology on whales 'perception by local fishermen communities and other relevant stakeholders allows us to discuss traditional whaling, within the artisanal fishery cycle.
This activity is important to sustain local coastal communities inhabiting in extreme cold climate in the Arctic.
During the research it has also present a test to map and model whales' vulnerability. Both approaches help to understand the place of whales in the Barents Sea. This research focusing on socioecological approach to Minke whale (Balaenoptera acurostrata) in Lofoten islands (Norway) allows to meet a number strong recommendations to the Marine Spatial Plans.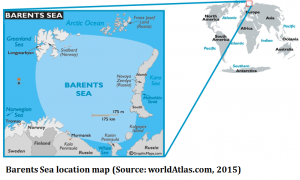 Read moreNILS project – Research stage in the Arctic to study the vulnerability of whales' species and the whales hunting local communities